NOCHE DE ADORACIÓN YVONNE MUÑOZ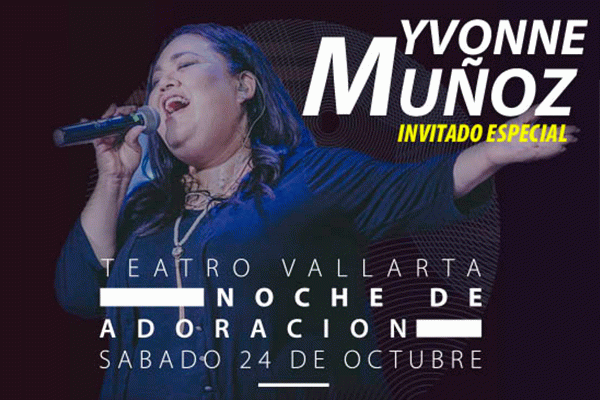 Yvonne Muñoz is part of Aliento Music Group which is a ministry that exists with the mission of unifying the body of Christ and sharing the gospel throughout the world through music, under the cover of Marco Barrientos, artist, communicator, international speaker and teacher recognized in the Hispanic world for combining the teaching of practical biblical principles with the flow of prophetic song that produces a powerful experience in the presence of God, Yvonne Muñoz has embarked on a creative journey to equip churches with living sounds, used on their original recordings so that churches can enter a new level of experience during their times of bodily worship.
Yvonne Muñoz presents her new single «Aqui». This song speaks of the longing to see the kingdom of God established here on earth as well as a constant cry for the presence of the Lord.