In 2001, Mexican Government issued the Pueblos Mágicos (Magic Towns)Program in order to enhance this village's economic and social development by promoting tourism and private investment in this industry.
Pueblos Mágicos are lesser known remarkable villages due to historical, cultural, particular folklore, legends, historical events, ruins, and other natural or cultural sites, all over the country. Currently there are more than 100 Pueblos Mágicos and became a synonym of luxury or boutique travel experience.
San Sebastian del Oeste is a magic town part of a beach-mountain tourist corridor, considered an emerald village due to Sierra Madre greenness. Originally known as "Hostotipac", nahuatl of "Place above caves", founded as San Sebastian del Oro, during the Spanish conquest in the early 17th century.
This area was rich in silver and lead was mined in the region, 25 mines were established in 1785. Mexican Revolution in 1910 put a sudden stop to mining activity in the region.
Is one of the most charming and best preserved mining towns of colonial Mexico, currently it has less than 6 thousand people, structures built of stone and terracotta, adobe bricks are more than 120 year old and remain standing despite the weather and time.
This strong Spanish colonial heritage. Nestled between two Sierra Madre mountains, surrounded by rivers, waterfalls, hills, streams, cloud forest of pines and oaks, and coffee plantations is Located only 47 miles Northeast from Puerto Vallarta, about 2 hour driving through a mountain road.
The centuries-old well-preserved buildings, walking around haciendas, museums, handicraft, tobacco, and silver shops, give the feeling of life back in the 1700s.
This village with its charming cobblestone streets, the main square, the church, coffee plantations, Raicilla, marvelous haciendas, local museums and workshop where local artisans produce silver and work with unique designs, great gastronomy with from Sierra Madre, and amazing natural landscape, surrounding antiquity fragments and peaceful has much more to offer to visitors and residents.
Besides being the perfect spot for mountain biking, horse riding and hiking, this magical village offers plenty of entertainment, gastronomic and cultural options in a relaxed atmosphere surrounded by the very special flora due to the weather and altitude.
Highlights
San Sebastian del Oeste is a Coffee-growing and Jalisco spirit Raicilla distillery area as well. Like tequila and mezcal, Raicilla is a product of agave plants.
The community had created Proyecto Nebulosa (Nebulos Project) a tourist, gastronomic, and spirit development and sustainable 100% mexican brands project.
Hacienda Jalisco is an old Hacienda founded in the XIX century, and mainly used by the mining company to store precious metals before the shipments to Spain. The property used to have its own hydroelectric plant in a close river and is surrounded by beautiful nature.
Today there is a beautiful 7 suites hotel, and a museum. As a part of the hotel's charm, it does not have electricity, and is illuminated with oil lamps, and candles, so the experience is like being back in time to 1700, although the hotel offers all amenities and attentive service.
The museum displays original documents and maps from the mining company. The chambers are decorated with original antiques and furniture.
There are other antique plantation properties converted into unique hotels like El Meson from 1729, Posada del Sol from the XVIII century, and Hotel Pabellon Mexicano from XVII century.
Other fine Mexican style boutiques hotels are Villa Nogal, La Galería de San Sebastián, Hotel Hacienda Matel, Hotel Mansion Real.
Courtesy of Villa Nogal
Doña Conchita Museum is a journey to the mining past. Located in a 1700 building in downtown, this museum is a mining family heirloom, the display includes original photographs, documents and objects. Also, this museum offers accommodation services.
Palacio Municipal (City Hall), is a typical building that houses an old rustic calabozo in the backyard, which is full of legends around it.
Iglesia de San Sebastián Mártir is a XVII century church built in roman and Corinthian style. San Sebastián Martir is the village patron saint.
El Gariton is an ancient lookout tower used to track and monitor the Village shop; The Village has two bridges Puente Recto La Pareja from 1884, and El Puente Curvo built in 1890.
Portal de Morelos, located next to Plaza Principal was a Europe import goods and products business, these days remains the European names in local stores such as El Nuevo Mundo (New World), EL Porvenir (The Fate) o El Progreso (Progress).
La Quinta Mary, is an ancient wealthy family getaway house from the XIX century, has become an organic coffee plantation, they offer a tour to visit the coffee plantations, and shows the artisanal process of their organic gourmet quality coffee.
Plaza Principal (Main square) was built in1774, a beautiful garden with a French style kioskant the center, is the perfect place to take a walk or spend the afternoon sitting on a bench enjoying this peaceful place.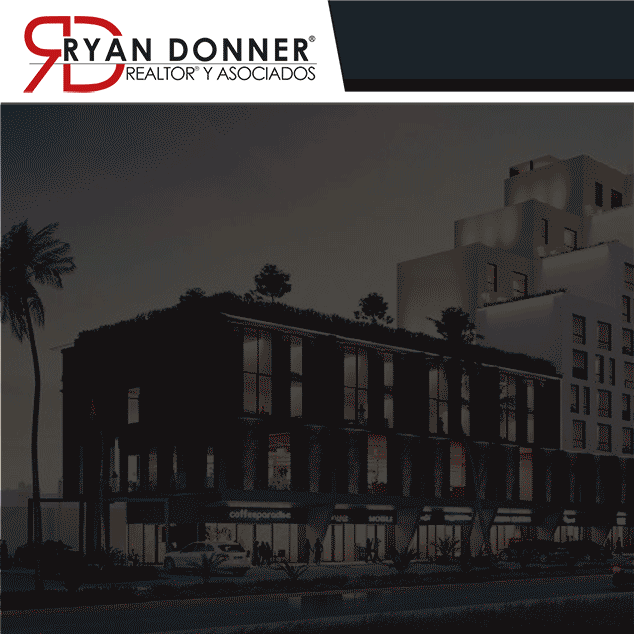 Mina Santa Gertrudis, a silver mine founded in 1880, is the perfect opportunity to visit a real mine facility and experience being 60 m underground.
Villa Cocoa is a 100% Mexican cocoa artisanal chocolate workshop, they make chocolate beans at a bar and offer tours to see the whole process.
Sierra Mágica Joyería, Arte & Dulce is a jewelry, craft and home-made delicatessen shop.
Haravéri Botanical Garden is part of environmental conservation and sustainable development for the Sierra Madre region. This in-situ botanical garden was the first conservation and research initiative for the local flora. This is a unique opportunity to know and learn about cloud forest and pine-oak forest. Also, there is a wide range of Jalisco bird biodiversity in this beautiful place.
Hill of La Bufa, located 25 minutes south of downtown, this is a 2,411 meters above sea level hill, the route to the is surrounded by amazing oak trees, forest, and nature. There is a breathtaking Bahía de Banderas view from the top of the hill. There are ATV riding tours that can help to get to the hill in an easier way.
There are plenty of options for café, lunch and dining at San Sebastian del Oeste. EL Fortín Café and Restaurant Gallery is a small café with home-dishes and delicacies and also has a permanent art exposition ; Montebello is a small Italian restaurant with live music; Jardín Nebulosa is part of the Nebulosa Project, is a restaurant in a marvelous garden with orchids and other unique and extraordinary flora, is a gastronomic experience with the Sierra Madre flavors, also offers mixology with an artisan and natural approach, including raicilla in their cocktails and their own artisan beer; and a lot of local places that offers delicious typical Mexican food.
If you are interested in this historic Mexican 1605 village where original structures and cultural traditions remain, and live in a relaxing magic piece of Mexican history click here to see our properties.