Puerto Vallarta Free Soul Festival
November 29, 2019
$110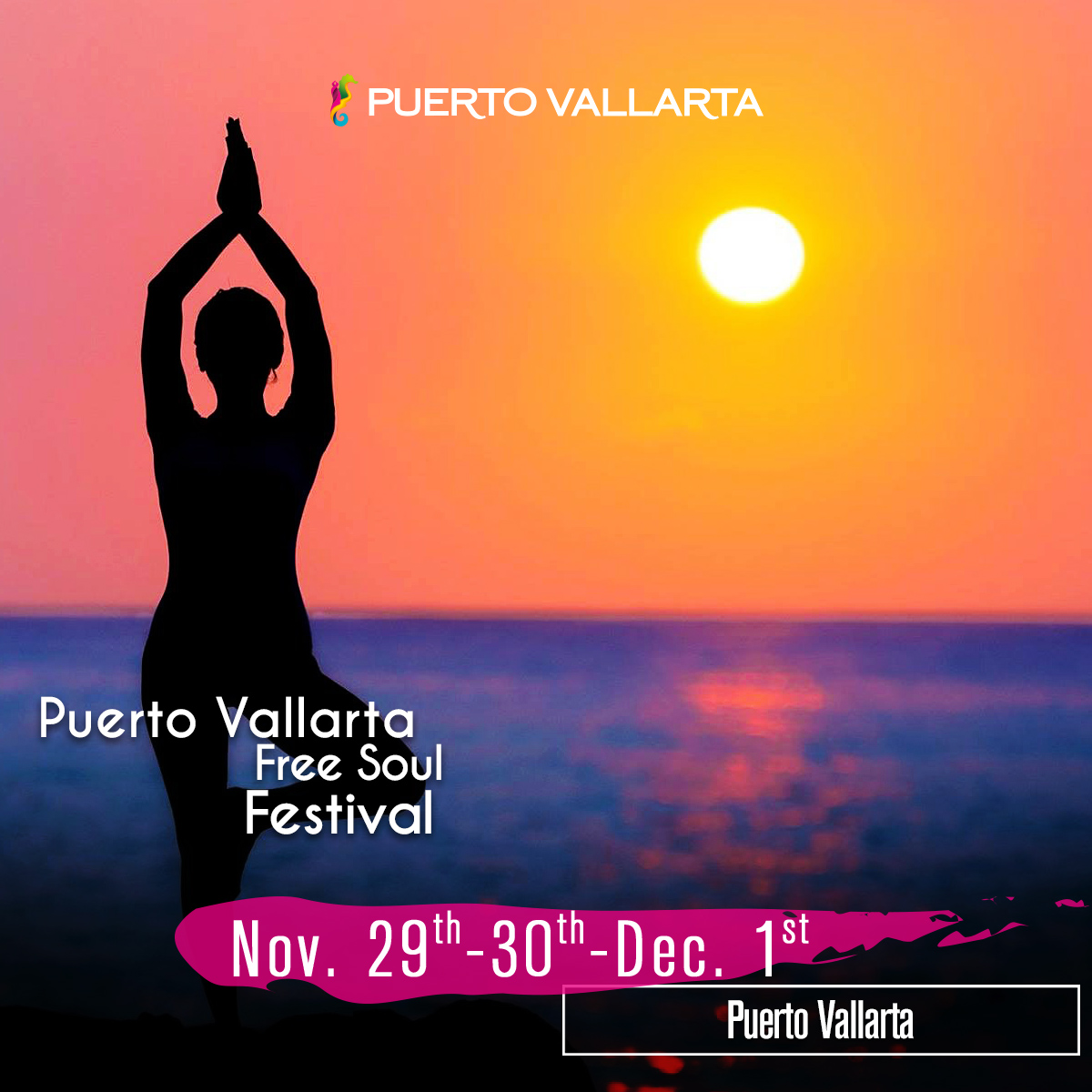 Free Soul Festival will take place un Puerto Vallarta from November 29th till December 1st, and will bring the most recognized yoga and meditation masters, who are part of a great community worldwide. Some of them are Robin Martin, David Kyle and Gerson Frau.
Come with us and enjoy some private or public lessons at different parts of the city, and at different times for your convenience. The event will be enlivened by musicians well known at the wellness scope, such as Javier Bautista – Sadahaka Healing Sounds, Dj Taz and Pablo Quiroga.
You can't miss it! We'll wait for you.
For more information visit: https://www.freesoulfestival.com/