Five things that you may not know about democracy in Mexico
The 2021 elections will be the major election process in Mexico history
Mexico implemented a political reform long process which has
transformed the single party into a multi-party federal republic
Mexicans living abroad can cast their vote online since 2005
10 candidates are running for Mayor of Puerto Vallarta
MEXICO POLITICAL ORGANIZATION
Mexico is a representative democratic republic, has an organizational form that involves separation of powers, federal and state governments are formed and organized on the basis of three powers that the Executive, Legislative and Judicial.
Mexican executive power is divided in three levels of government:
National government, (Federal Government);
subnational or regional governments, (State governments, 32 federated states including Mexico City);
and local 2469 governments or municipalities.
Each level of government has its own framework and powers.
ELECTIONS 2021
On June 6 2021, the largest electoral process in Mexico history will take place, this election process will represent a remarkable achievement in Mexican Democratic History. The entire country has federal, local and municipality positions elected by voters: a new legislature Federal Deputy Chamber (500 representatives);15 gubernatorial positions; local congresses representatives and municipalities representatives countrywide, more that 21, 300 elected by voters positions.
Mexican Electoral System Overview
In 1990 the Federal Electoral Institute (IFE) was formally established, as a result of constitutional reforms and the issuing of legislation in electoral matter in order to create an autonomous, public organization, with independent character regarding its decisions and functioning, and responsible of the actions concerning preparation, organization, conduction, and surveillance of electoral processes. The legislative branch, the national political parties and the citizens participated in the integration of the institute.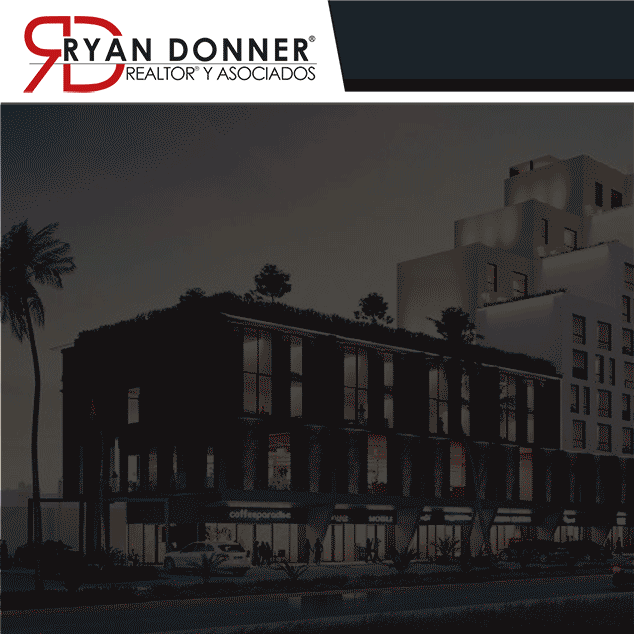 In 2014, The National Electoral Institute of Mexico (INE), replaced the former Federal Electoral Institute (IFE) due to another constitutional reform, as an autonomous independent and specialized public body, responsible for the State function of organization and overseeing federal elections in Mexico; I addition to collaborating with local electoral management bodies to jointly conduct local elections.
The INE inherited and expanded most of IFE´s Powers, resources, abilities and is oriented towards the achievement of goals such as contribute the development of democracy; preserve the political party system; integrate the federal registry of voters; ensure the citizens exercise of political-electoral rights; guaranteed periodical peaceful elections; watch the authenticity and effectiveness of suffrage and promote voting and democratic culture among others.
MEXICAN ELECTED POSITIONS
Federal Government
Executive branch
Mexico is a Federal State composed of thirty-three states; the government system is presidential, both the power of the Federation and of the thirty-three states are based on the principle of division of powers among the Executive, Legislative and Judicial Branches.
The Federal Executive power rests upon the Presidente de los Estados Unidos Mexicanos (President of the United Mexican States, in each state upon a Governor; The Political Constitution strictly forbids re-election regarding federal and local executive branch.
Legislative Branch
The Federal Legislative Branch is vested upon the Congreso de la Unión (Union Congress), which is divided into Cámara de Senadores y Cámara de Diputados, (Upper and Lower chambers).
Cámara de Diputados, is made up to 500 congressmen and congresswomen, elected for a three-year period, under a variation of the personalized proportional representation system for assure a high degree of proportionality representation:
300 members are elected by a majority formula (single-members districts);
and 200 under proportional representation formula, (party list in five multi-member districts of 40 seats each).
Cámara de Senadores, is composed by 128 senators for a period, three senators in each of the thirty-three states, elected through a segmented system:
Majority formula
Proportionality
Senate representatives are not subject into this electoral process
Local government
The Federal Constitution relegates several powers to Mexican states, including raising local taxes, moreover, state constitutions follow the model of the federal constitution in providing three branches of government: executive, legislative, and judicial.
States have also a unicameral legislature called Congreso del Estado whose members are elected for a three-year period; governors are popularly elected for six-year terms.

Municipal government
Mexican Constitution determines that municipal governments are governed by a collegial group with popular representation called Ayuntamiento; The municipal government, comprising an authority collegiate body, implies a form of public organization different from the other levels of government.
The Constitution specifies that municipalities are the planning authorities, They are responsible for a variety of public services, land-use plans that control land-use changes and decide whether or not issue building permits, set property taxes, and provision of public services, maintenance as well as infrastructure, such as i water and sewerage; street lighting and maintenance; trash collection and disposal, public safety and traffic supervision of slaughterhouses, parks, gardens and cemeteries. Also, assist the Federal and local government in providing elementary, middle and high school, emergency fire and medical services, environmental protection and maintenance of historical landmarks.
PUERTO VALLARTA TOWN HALL ELECTIONS
The contenders for the municipal presidency have already put forward their proposals, with a particular approach regarding public policies, strategies and action plans for economic and tourism development, security, municipality public services optimization; improvement of vulnerable minors life quality, infrastructure projects, among others.
Candidates for the municipality mayor position are: (Parties-alphabetical order)
Andrea Pelayo Zepeda, for Fuerza por México (FxM) party;
Miriam Elizabeth Miramontes Zapeda for Futuro party;
Marina de los Santos Álvarez for HAGAMOS party;
María Guadalupe Guerrero Carvajal for MC (Movimiento Ciudadano) party;
Luis Alberto Michel Rodríguez for MORENA (Movimiento de Regeneración Nacional) party;
Gloria Idalia González de León for PAN (Partido Acción Nacional) party
Otoniel Barragán Espinoza, for PRD (Partido de la Revolución Democrática) party;
Paola Totepe Villalvazo for PRI (Partido Revolucionario Institucional) party;
Luis Ernesto Munguía González for Coalition PVEM-PT (PVEM-Partido Verde Ecologista de México; PT-Partido del Trabajo);
Miguel Ángel Yerena Ruíz Redes Sociales Progresistas (RSP).
Outcomes
National or local governments exercise power to its population and influence their lifestyles through the decisions that it takes during its period of time, so it is important to be informed about candidates' campaign proposals before election day.
Citizen participation in an election process, represent not only a civic duty, but an opportunity to make a contribution for the nation wellness.