Did you know how Ryan Donner y Asociados and other Puerto Vallarta business communities help disadvantaged groups? Would you like to be part of it?
Vallarta Food Bank
Vallarta Food Bank was created by Jimmy Plouff and Francie Victoria. They transform their BBQ Restaurant into a food bank. Currently, the board of Directors members are Jimmy Pluf, Victoria Bañuelos Estrada, and Francie Nguyen.
Vallarta Food Bank is a business owner and resident in Puerto Vallarta, willing to help Puerto Vallarta community, especially now that locals are struggling with the pandemic effects in tourism for more than a year.
This nonprofit organization makes a permanent effort to find donations and sponsors for helping the community, from delivering food and supplies after hurricanes, searching for missing children, working in soup kitchens, to building schools in small villages in Vietnam.
Currently, Vallarta Food Bank delivers weekly essential food bag donations to 2000 families in Puerto Vallarta and other communities like San Sebastian, Quimixto, Boca de Tomatlán, El Nogalito Mismaloya, San Sebastian del Oeste, and Chimo, among others.
Borges- Coppel Foundation is sponsoring to provide food pantries twice a week for 700 families in communities near La Marina, who had lost their jobs due to the pandemic.
Borges Coppel Foundation 
The Borges Coppel Foundation mission is to create opportunities for children and young people under vulnerable situations that allow them to aspirate a dignified life.  
The Foundation had built a network with other nonprofit organizations to help them during their development, covering basic needs and health care, education, and professional development need to prepare for a promising future.
At present, the organization serves hot meal 5 days a week and provide supplies for families in need. In addition, delivers twice a week supplies for more than 30 families that cannot leave their homes in the local community.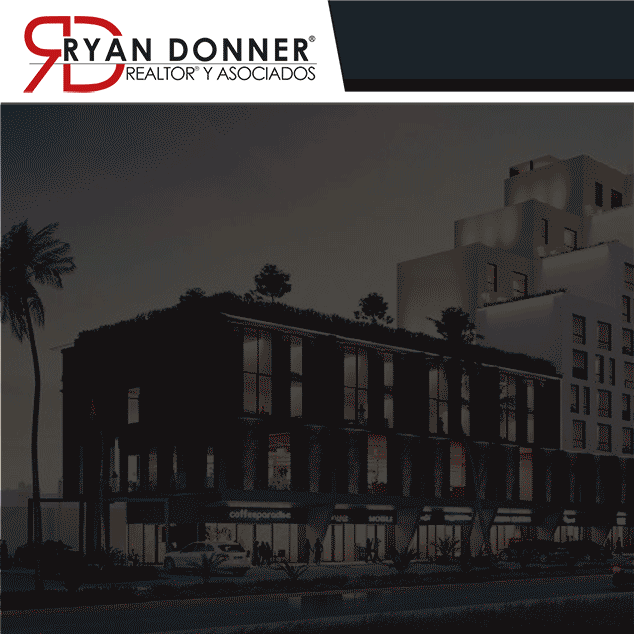 Also, work jointly with the local nonprofit organization Pasitos de Luz Foundation Down A.C. and Red Asociaciones Altruisas.
Pasitos de Luz Foundation Down A.C.
Pasitos de Luz (Light little steps) is a nonprofit association that provides care for children with disabilities from low-income families in the region. Founded in 2000 by Yolanda Sánchez, offering parents a place for their children while their work, and empowering them with the knowledge to learn how to address their children disability. 
This organization helps 130 families with a place to stay during the day. They receive physical therapies, psychological care, nutrition, and education.
In 2011, Peter and Teena Oudman a couple from Calgary, Canada, donate Casa Connor, a facilities design for children with special needs.
Casa Connor was donated to Pasitos de Luz to bring free-charge specialized therapy and treatments to children with cerebral palsy, down syndrome, autism spectrum conditions, physiological trauma, severe learning programs, and other disabling conditions. https://pasitosdeluz.org
This organization is the only nonprofit organization in the country that provides:
Integral care, including physical therapy, hydrotherapy, and rehabilitation with medical professionals.

Special education programs.

Breakfast and lunch.

Speech ad massage therapy.

Physical hygiene.

Recreational therapy including dancing, painting, music, singing, and dancing.
Red Asociaciones Altruísas.
La Red Asociaciones Altruístas was founded in 2009 and is currently a 28 nonprofit associations network.
This association works jointly with the national industry, civil society, federal and local governments to promote, create training programs and other actions to strengthen the network associations.
The network organizes events and symposia that allow nonprofit associations to exchange knowledge and experience to reinforce and achieve their goals.
Last year's rainy season, the organization helped provide food, basic cleaning supplies, and clothes for the storm and flooding.
The organization plans to expand its activities by providing educational and trade courses for community better job opportunities. These actions are scheduled to start with English lessons in October if circumstances allow it.
Donations are crucial for accomplishing organization goals and providing assistance to a larger number of vulnerable citizens.
If you are interested in engaging in this noble cause, there are many ways to help, since becoming a volunteer in the kitchen, supplies packer, and other activities. You can visit their Facebook page at Vallarta Food Bank
The organizations comply with all the health protocols using facemasks and practicing social distance. In addition, there is a schedule for volunteers for guaranteed the health authorities maximum capacity in the centers. 
In the case of people that just arrive from abroad and are willing to participate, a voluntary 2-week quarantine is required before volunteering.
Monthly donations program with more information at Vallarta Food Bank 
In the last week of June, heavy rain affected the Vallarta neighborhood "La Floresta." Vallarta Food Bank helped the affected families, walking around the area, made a list of basic urgent needs, and thanks to donations and volunteers' job, help affected families with mattresses, food bags, and other supplies.
Vallarta Food Bank also works jointly with Puerto Vallarta Municipality. The association is helping with 400 food bags for the elderly in the government agency for underprivileged adults and children DIF (Integral System for Family).
From August 2nd, Vallarta Food Bank will set up a mobile soup kitchen, just in front Ryan Donner y Asociados and Bonito Kitchen. 
Kitchen serving is going to start at 2:00pm, on Mondays, Wednesdays, and Fridays. 
Food Bank is located in Río de la Plata 379, Col. López Mateos, and they are open Monday-Friday from 10:00am to 2:00. 
To request an appointment: Monday from 10:00am-12:00 pm
To schedule interviews: Tuesday to Friday from 10:00am to 12:00
For receiving food packages: Tuesday to Friday from 10:00am to 2:00pm
Ryan Donner y Asociados is a socially responsible company. We are fully aware of the current painful and difficult situation, so our members are very committed to helping our local community.