Hurricanes in Puerto Vallarta

Mexico has a privileged geographical location and territorial extension is a country rich in diversity, ecosystems, and wheatear variety that make the country one of the favorites worldwide destinations.
Due to Mexico's location, it is also very susceptible to meteorological phenomena in the middle of the Pacific and Atlantic Oceans. That is why the Mexican Government founded the Comisión Nacional del Agua (Water National Commission) in 1989, the only government authority to manage national waters issues. This institution has a National Meteorological System that operates with high technologies and experts in the matter. 
This and other Government institutions work jointly with the "Sistema de Alerta Temprana para Ciclones Tropicales" SIAT CT (Early Tropical Cyclone Warning System). This is part of the National Civil Protection Framework that permanently coordinates and informs every region and state of Mexico to prevent damages caused for natural disasters.
SIAT CT operates under 6 colors danger categories, the objective is to inform citizens about conditions, based on tracking tropical systems approach to Mexican coastlines:
White: No current tropical systems.
Blue: Tropical system on the Atlantic, alerts are updated every 24 hours, and as the system reaches the coast alerts are issued every 12 hours;
Green: When the system is as close as 48-72 hours from the coastline, alerts are updated every 12 hours;
Yellow: If the tropical system is between 36-48 hours from Mexican coastline, the alerts updated are every 6 hours;
Orange: In case that the tropical system is at 24 hours or less, updated is every 3 hours and the civil protection committees are called for emergency alert;
Red: In case the tropical system location is 18 hours or less, the updated will be any time that considered necessary to inform citizens because in this stage, there are high probabilities of impact.
What is a hurricane?
A hurricane is storm system around a law pressure area that produces strong winds and rain.
Hurricanes need a combination of natural factors that co-occur as sea surface temperature (26 degrees Celsius), high humidity, and low amounts of steady winds in the same direction.
How can hurricane potential is measure?
Hurricanes can produce winds of 119 kilometers (74mph) per hour or more. In the 1970´s the engineer Herber Saffir meteorologist Robert Simpson develop a scale to estimate potential hurricane damage in case of landfall.
| Staffir-Simposn Hurricane Scale | | |
| --- | --- | --- |
| Category | Winds Km/h | Comparison |
| 1 | 119-153 | Faster than a cheetah |
| 2 | 154-177 | Faster than a baseball pitcher´s fastball |
| 3 | 178-208 | Serving speed professional tennis player |
| 4 | 209-251 | Faster than fastest world rollercoaster |
| 5 | >252 | Like a high-speed train |
There are five types of hurricane categories depending on the wind speed:
Parts of a Hurricane
Part
Description
Eye
Is the hole at the center of the storm, winds are light, and skies are usually just a little cloudy
Eye Wall
Is a ring of thunderstorms swirling around the eye; the wall is where winds and rains are strongest.
Rain bands
Bands of clouds and rain moving far from the eyewall, they return in tornados sometimes.
A hurricane starts as a tropical disturbance with thunderstorms of 62km/hr.;
A Tropical disturbance may convert into a tropical depression if winds reach 63km/hr.;
A tropical depression becomes a hurricane if its winds read 119Kk/hr. or more.
There can be more than one hurricane at a time. That is why they are named, so scientifics can track them and identified them. Hurricanes are named in alphabetical order every year.
Satellite tools measure cloud and ocean temperatures, height clouds, rain velocity, speed, and wind direction. These elements help forecasters make predictions and give data to Scientifics to understand and learn more about this natural phenomenon.
Once a hurricane is formed, forecasters can predict its path and strength. In addition, technology allows meteorologists through satellite tracking systems to be aware of the weather and take precautions timely when the risk of storms and hurricanes are detected.
Meteorological phenomena in Mexico behaviors.

Hurrican paths 2010-2019.
Surce: Administración Nacional Oceánica y Atmosférica de Estados Unidos (NOAA)
Every year, hurricane season hits North Mexico Region (Baja California Norte, Baja California Sur, Tamaulipas Sinaloa), Pacific south (Guerrero, Oaxaca, Veracruz), west region (Colima, Michoacán, Nayarit y Jalisco), and Riviera Maya at South of Mexico.
Path huracaine and tropical cyclon 2010-2020.
Source of information: Administración Nacional Oceánica y Atmosférica de Estados Unidos (NOAA)
Even though Jalisco state is considered in the risky area of hurricanes season, in the case of Puerto Vallarta, due to the geographical location, makes this paradise safe Mexico´s beach destination.
Puerto Vallarta, a paradaise naturaly protected.
Puerto Vallarta is located in the middle of Banderas Bay in the Pacific Coast and surrounded by the Sierra Madre mountains, historically has been protected for hurricanes; 
Mexican Hurricane season is from May 15 to November 30 yearly and mostly of tropical systems passed without entering the city, causing only windy rain episodes.
The National Center of Disaster Preparedness is the Mexican authority that helps country regions to prepare for, respond to, and recover from large-scale disasters, including hurricanes. The center has response protocols that start with a Declaration of Emergency. In the case of hurricanes, an emergency declares in advance for preparation in case of a disaster, although many times hurricanes weakened to tropical storms or lost intensity or course change.
Declaration of emergency by the National Centre of Disaster Preparedness 2000-2019
Source: National Center for the Prevention of Disasters (CENAPRED)
The map shows the emergency declaration in the country in the period from 2000 to 2019. This data reveals that the significant potential risk in our country is in Baja California and Quintana Roo is the most affected state during Mexican hurricane season.
The Banders Bay area is well prepared for natural disasters. Local authorities are well trained and make provisions in advance every year.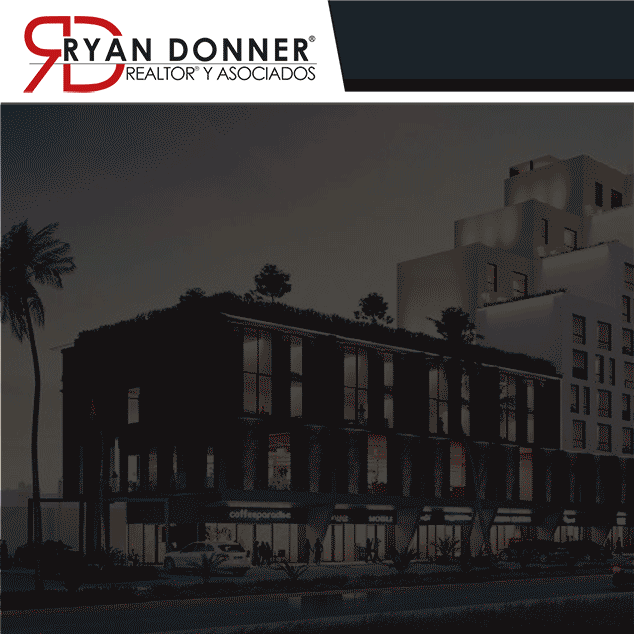 Puerto Vallarta has a low risk of being affected by hurricanes; in most cases, they degrade or pass through but do not hit the city.
Unfortunately, this is not the case for other Mexican tourist destinations. Baja California and Caribbean Riviera Maya have a high risk and every year affected by this phenomenon.
In the last 20 years, the hurricanes that hit the city of Puerto Vallarta were Lily in 1971, Kenna in 2002, and Patricia in 2015.
In case that you are in Mexican coastline during a meteorological phenomenon, we aware in social media and news about the warning classification described.
There is also available in Puerto Vallarta 911 emergency service English speaking staff.
Also, please contact your consulate
https://mx.usembassy.gov/weather-update-mexicos-hurricane-season-is-underway/
https://travel.gc.ca/travelling/health-safety/large-scale-emergencies-abroad/hurricanes-typhoons-cyclones-monsoons

This year, the season started with hurricane Enrique. On June 28, 2021, category 1, as a concerned meteorological event in Puerto Vallarta. Fortunately became very quick in a tropical storm and just passed through the ocean, causing rain in its path to Baja California.
The second Hurricane or the season Elsa, started on July 2th, as category 1.
Elsa was expected to hit Mexican Caribbean, luckily, on Saturday weakened on tropical storm. Last updated on Saturday July 4th, indicated it moved between Haiti and Jamaica; Florida remained in the danger zone for a potential landfall.
Summer is considered in Mexico as the low season. Still, Puerto Vallarta in summer has a lot of advantages such as a quieter and relaxed atmosphere with fewer people than in high season; lower occupancy and touristic services rates; the vegetation is fantastic; the ocean is clearly and warmer, perfect time for scuba diving or snorkeling, among other advantages.
It is essential to keep in mind that most potential tropical storms that appear in the hurricane season are often lost or degraded to tropical disturbances.
If you would like to live in a paradisiac and geographically protected Mexican beach, click here to see our properties in Puerto Vallarta.
Source of information:
https://www.nasa.gov/audience/forstudents/k-4/stories/nasa-knows/what-are-hurricanes-k4.html
http://dgeiawf.semarnat.gob.mx:8080/ibi_apps/WFServlet?IBIF_ex=D3_AIRE04_01&IBIC_user=dgeia_mce&IBIC_pass=dgeia_mce